ZANZIBAR BUNGALOW RENTAL
60 m²
No sharing, no neighbours, we upgraded an old fisherman bungalow with full comfort.
There is only one Zanzibar bungalow for rent in our private property.
No tourist herds, full privacy.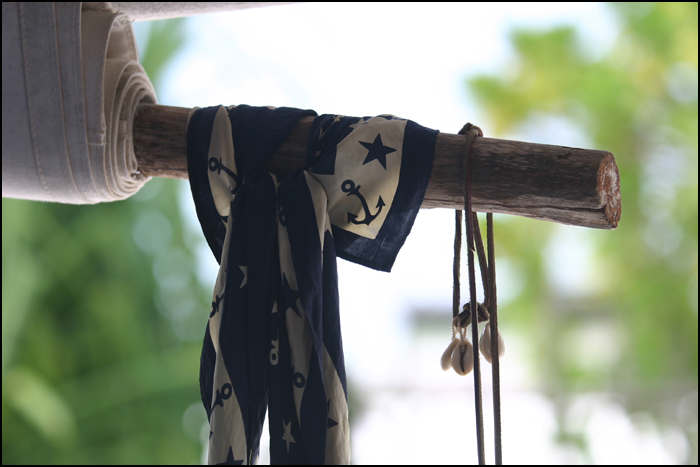 Villa and bungalow for rent in Zanzibar.

Zanzibar villa and bungalow rental.

Zanzibar vacation villa and bungalow.

The right accomodation in our bungalow in Zanzibar.

Sitting and dining-room

Deep cushions, safari chairs, dining table for four, with a direct sea view.

The sitting-room can be turned into an additional bedroom if needed.

Sitting room

... just steps away from the beach and the lagoon. (5 m)

One suite in our bungalow in Zanzibar.
One vast double bed (1,95m x 2,10m lenght) with mosquito nets and bedside table, shelving and cupboards. More beds possible in the sitting room at night.

Louvre doors give directly to the beach and the lagoon.

Enjoy a spectacular sunrise every day and watch the local fishermen set out to sea.

The nicest bungalow for rent in Zanzibar

Fully fitted bathroom with all mod cons.

Washbasin, mirror, shower (solar heated water), toilet, shelves for toiletry articles.

The bathroom provides an exotic and very romantic backdrop, with coconut trees and passion fruit hanging above your head during the day, making way for the Milky Way at night.

The nicest Zanzibar bungalow rentals for your hollidays.

Open air kitchen

Fully fitted, with automatic gas cooker, crockery, pots, pans, dishes and cooking utensils for five. Electricity 220V and 12V solar.


Full comfort in our bungalow rental in Zanzibar :

Electric power, running water, gas for cooking, household linen, towels, and daily house maintenance included.

2 discreet domestic staff / gardeners / fishermen are on hand to look after you.

Optional :

a famous chef
car with chauffeur
official guide for tours
diving
donkey rides

Free use for our guests: The Robinson Crusoe Hut
40 m²

An ideal place for free spirits, dreamers, kids, star gazers...

Free stay for Zanzibar bungalow and villa rental guests

Free use for both villa and bungallow without dispute, please !